About Falcon Company Tactical
Learn all about Falcon Company Tactical and what we can provide to you PROUD TO BE A USMC MILITARY COMBAT VETERAN & LAW ENFORCEMENT OWNED TACTICAL COMPANY What we're all about
Falcon Company Tactical is a service provider of high-quality special operations equipment, tactical gear and clothing and emergency medical supply. As a disabled-veteran owned small business with 20 years of experience in defense gear and equipment, we are proud to serve your agency with the highest quality of expertise and service. Many years of combat and field testing have gone into our partnerships with our manufacturers and distributors. We support the Department of Defense, Federal Agencies, and state/local Law Enforcement agencies.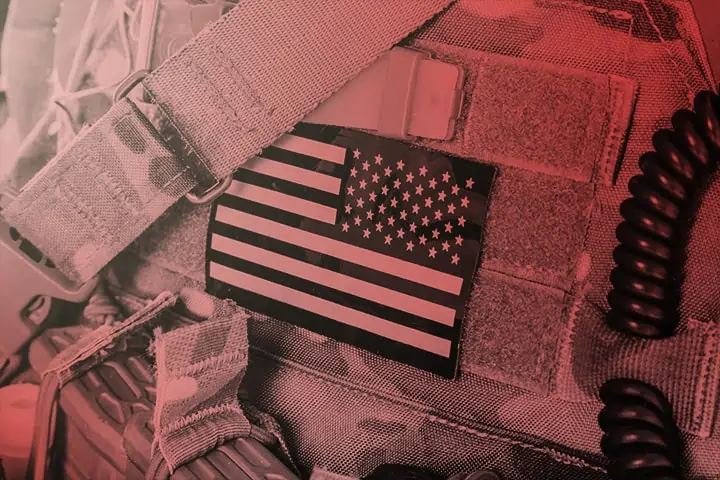 Our Story
Falcon Company Tactical started with the idea that our regional agencies needed better options for purchasing tactical equipment. One agency shouldn't have to deal with several manufacturer's representatives that hard sell them on one product. We wanted gear that saved lives, made life more comfortable and was a good value. Our family and friends serve and protect our nation as well as our local communities, and we are grateful for their support as well as their service. We are honored to help protect them in any way we can. We've dedicated our time and effort to providing access to high-quality gear and we make it our mission to continue to partner with and research the best brands in our industry. 
The founder of Falcon Company Tactical, Matt, isn't a salesman. He's a law enforcement officer, a S.W.A.T team leader, a U.S.M.C. combat veteran, and a self-professed gear junkie. He spent so much of his free time testing tactical gear and researching the best equipment for his team or friends in the industry that his wife left her corporate finance job to help create Falcon Company Tactical. Her background in finance and business operations has been critical to Falcon's success. Matt's knowledge and experience help separate us from other companies.
He wants to pass on information, and help others, even if they don't buy from us today. You have to have both the product knowledge and business background to make a company work and we believe our combination of hard work and 20+ years of expertise is perfect for what we do. Our company started small and has grown to offer over 500 brands and over 60,000 products! We personally decide who we would like to represent and add new manufacturers as we research their products and respond to our customer's needs. We really enjoy what we do, it is our passion and we want each customer to feel like family and comfortable reaching out to us anytime. Please feel free to call or email us with questions regarding any of our products.
Favorable Contract Vehicles
Purchase Orders & Government Contracts
Blanket Purchase Agreements
Government Purchase Cards
Core Competencies
Managing military Veteran is a subject matter expert who provides in-depth product reviews/demos. Owner served during Operation Iraqi Freedom in the Marine Corps as a Team Chief of an elite Human Intelligence Exploitation Team (H.E.T). Seasoned veteran as a Law Enforcement S.W.A.T. Team Leader, Patrolman and Investigator.
We have a complete offering of high-quality need-driven combat-tested equipment.
Dedicated business contact with background in operations, sales and accounting to ensure your transaction is handled accurately, timely and within budget. Fast acquisition turn time.
USA Made & Berry Compliant capabilities for contract and purchasing compliance.
Falcon Company Tactical ​Business Information
CAGE: 87QV1
DUNS: 116840404
UEI: GMMESFEGTEL4
Service-Disabled Veteran-Owned Small Business