Contact Falcon Co. Tactical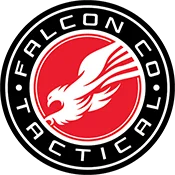 We are happy to answer any questions you might have about the ordering process or our company. Whatever the reason – feel free to contact us and we will help you out!
If you would like to request a quote for purchase, please use our Request for Quote form, or use the shopping function available on this site. No requests for purchase will be responded to through this form. This allows us to ensure we do not miss any requests for purchase. Thank you!